SMALL IN THE SADDLE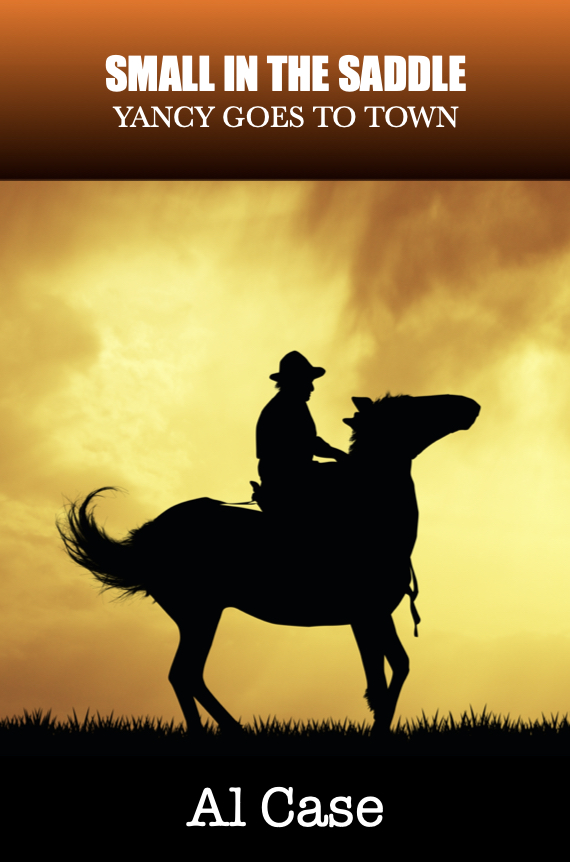 A face paced and sometimes humorous novel of a young man who sees a crime and decides to do something about it.
Young Yancy Yelkins is a sometimes cow thief. He is riding home one stormy night when he witness a horrific crime. Though ambushed and left for dead, Yancy decides he must go after the villains.
The trail leads to Dodge City where he meets Wyatt Earp, Doc Holliday, Bat Masterson, and other western characters.
One by one Yancy tracks the villains down. He survives a knife fight, a barroom brawl, and the imprecations of his landlady.
Finally, he is ambushed by Blacky Houchin, and the fight is on.
Available on Amazon at…
.
WHEN THE COLD WIND BLOWS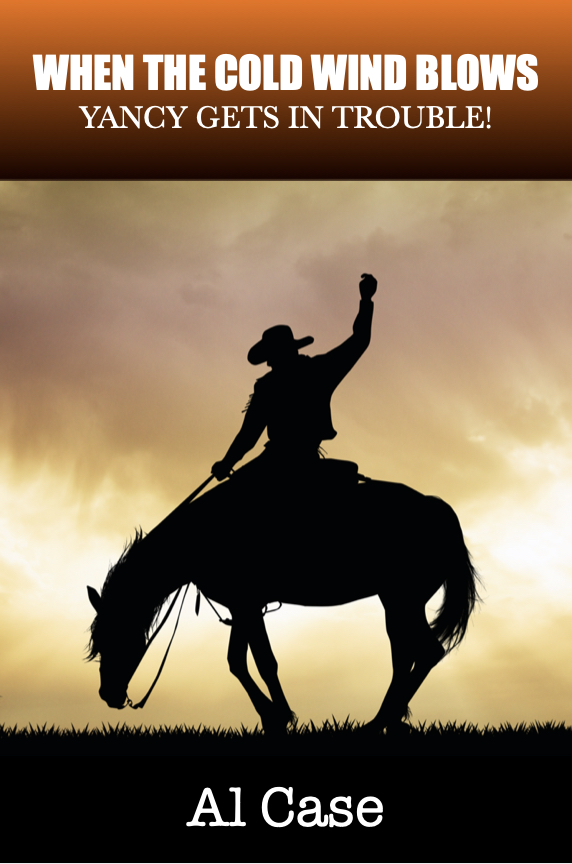 Yancy gets in trouble
YANCY IS AT HOME, enjoying the good life, when word comes: Sheriff William Tell Hawkes has been shot.
SHERIFF HAWKES is Yancy's friend, and Yancy never lets a friend down. So when Hawkes dies, and the cold wind blows, Yancy is on the trail again.
BILLY THE KID, Manning Clements, Dave Rudabaugh, Wyatt Earp and his clan, and…Johnny Ringo. Yancy's list of acquaintances grows longer and longer.
Unfortunately, the list of 'bad men to kill' is also growing.
Available on Amazon at…
.
WHEN THE BLACK DOG DIES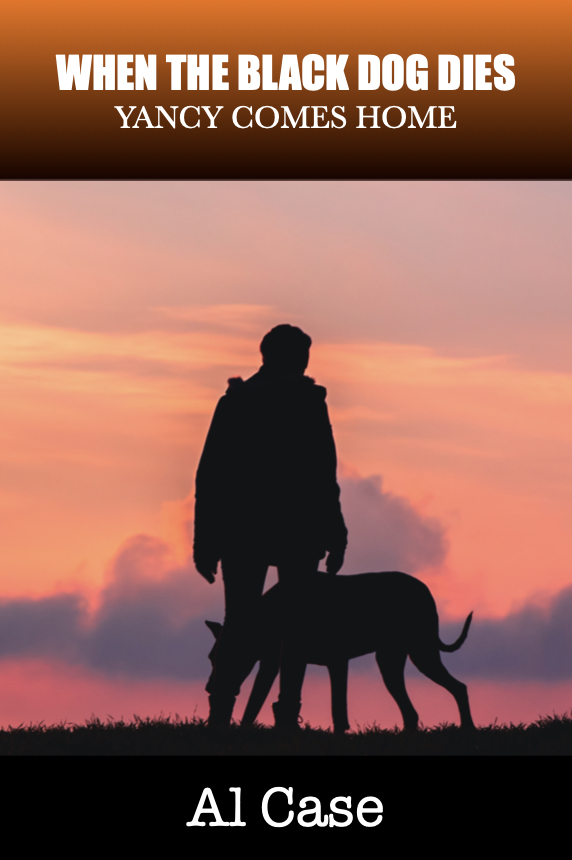 Yancy comes home
The grandson of a Texas gunfighter must recover his famous forbearer's bones.
He will encounter unscrupulous bankers, bible toting pedophiles, and gin crazy gangsters.
His only help is a broken down pistol, a black dog, and the idea that somewhere inside of him is the stuff of gunfighters.
Available on Amazon at…