A tale of furry and ferocious love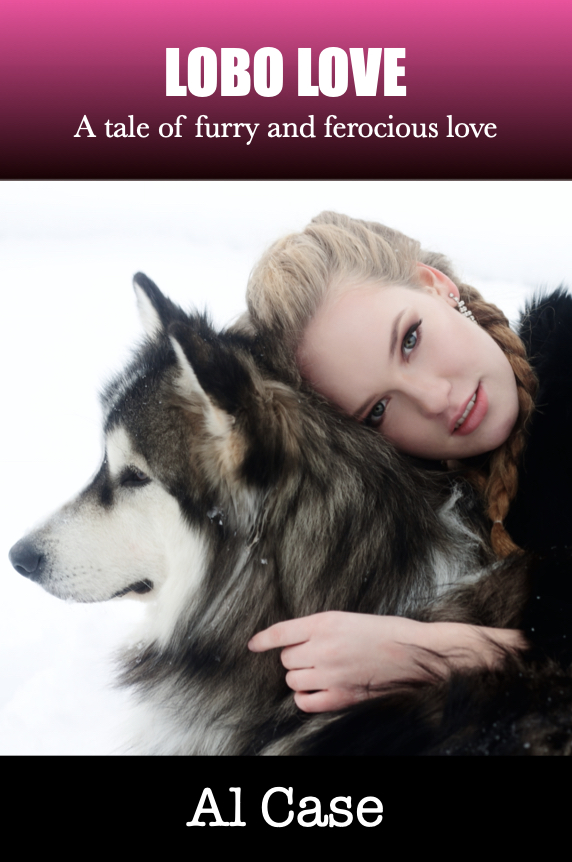 SARAH BRIGHTMAN is a research student in the Alaskan wilderness. One day, while out walking, she comes across a naked man chained to a tree.
HANDSOME JOHNNY says he was shipwrecked and forced to make a contract with a female werewolf. Now his contract is up and he wants to be free. Sarah, of course, knows that thee is no such thing as werewolves.
LATIVIA is a lovely gal with eight nipples, and she wants Johnny back. She will chase him from the wilds of Alaska to civilization.
Only a woman
with love in her heart
and knows her prayers aright
can cure a wolf
when the wolfsbane blooms
and the moon is full and bright.
Somebody is about to find out the power of…LOBO LOVE!
Available at Amazon: